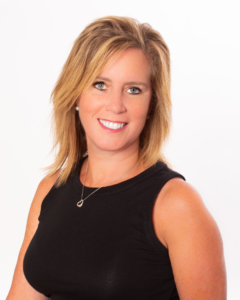 Ann-Marie Basara is the owner, director, teacher and choreographer at Dance Express. She began running Dance Express in 1989 alongside her mom. Since 2014 she has solely directed the studio with her amazing staff of teachers and with her mom's continued guidance and support. Ann-Marie started dancing at the age of 5, studying many styles of dance. She received her Bachelor of Arts degree in dance from DeSales University (formerly Allentown College) in 1993. While in college, she was a member of the Performance Touring Company, performed in multiple faculty and student dance shows, and performed multiple years at the ACDFA (American College Dance Festival Association). She also directed the children's ballet program at college for local students. Ann-Marie prides herself on building the Dance Express Program into a much respected and well run organization. Thousands of dancers, both competitive and recreational, have thrived and excelled while at Dance Express. She has won numerous choreography, high score and judge's awards during her 25+ years of teaching. Ann-Marie is a member of the Dance Teachers Club of Boston, Greater Brockton Dance Teachers Association, where she served terms as President, Vice President, Scholarship Chairperson, Workshop Chairperson and Competition Chairperson. In 2016 she became a member of the I.D.E.A. (International Dance Entrepreneurs Association) organization. Being a member of I.D.E.A. means she will uphold the highest standards and code of ethics as a dance studio owner and teacher. She loves teaching all levels and styles of dance but her most fulfilling classes to teach are her "mini-movers" and "pre-schooler's". There is nothing better than watching the pure love of dance through a young child's eyes and to watch them grown up at the studio. She attributes her success to her husband Steve and her daughters Skyler and Sierra who share in her passion and love for dance.
Janet Halloway
 Instructor
Miss Janet grew up in Randolph, MA where she started dancing at the age of 2. She was a student at Judy's School of Dance where she trained in ballet, jazz, tap and acro. At age 10, Janet began attending Dance Olympus dance conventions/competitions where she studied with top instructors and choreographers from all over the country. Her favorite instructor was Gregg Russell. As Janet entered her teenage years she began training in hip-hop and lyrical. Janet also began taking classes at local studios to further her dance education. She began a student apprentice program at Judy's School of Dance and later attended a dance teachers certification program through the Dance Teachers' Club of Boston. She received her teaching certification in the summer of 2000. Janet went on to attend Bridgewater State College where she studied business management and dance. While attending BSC, she was a member of the BSC Dance Company, BSC Dance Ensemble, and the BSC Dance Team. She performed and choreographed for shows including Winterdance, POPS, and Kaleidoscope. Janet also took trips with dance friends to various workshops in New York City. Her favorite workshop was The Pulse, where she learned from top choreographers, such as Brian Friedman, Laurieann Gibson, and Mia Michaels, all of which are well known from the tv series, So You Think You Can Dance. After graduating from BSC Janet joined a dance company created by student alumni dancers from BSC. She danced and choreographed with Intensity Dance Company for two seasons. Janet has been teaching and choreographing for Dance Express since 2002 and loves being part of the DE family. Janet continues to share her passion for dance and teaching with her students!
Joan Smith
 Instructor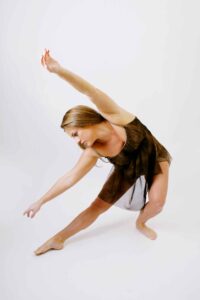 A dancer since age 2, Joan trained in ballet, jazz, tap, and lyrical at Dance Express in Easton, Massachusetts. Joan began competing in 1994, and performed in New England, New York City, Boston, Providence, Orlando, and Honolulu. She was named the All-American Cheerleader and Dancer in 2002 and danced in the halftime show in the 2003 Probowl at Aloha Stadium in Honolulu, Hawaii. In college, she furthered her education in contemporary, modern, and hip-hop as a member of the Providence College Dance Company, where she choreographed for the company, trained in ballet technique from the principals of Festival Ballet in Providence, and competed at the American College Dance Association (ACDFA). She continues to further her dance education by traveling to workshops and taking Boston-area classes. Joan is a member of the Greater Brockton Dance Teacher's Association (GBDTA) and has been teaching and choreographing at Dance Express since 2008. Outside of dance, Joan holds an M.F.A. in Creative Writing from Emerson College, is the Lead Faculty of Creative Writing at Southern New Hampshire University, and lives with her husband Kevin, daughter Lucy, and son Teddy in Milton.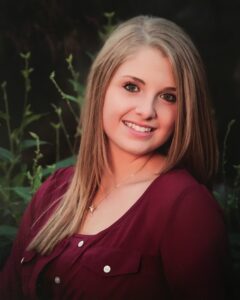 Julia Gazzara
 Instructor
Julia Gazzara has been a member of the Dance Express family since 1997. She grew up at the studio training in ballet, jazz, tap, lyrical, musical theater, and her favorite- hip hop. Here, she attended competitions throughout New England for nine years as part of the Dance Express Ensemble team. After high school, Julia went on to attend Bridgewater State University where she became a member of the nationally ranked BSU dance team. Continuing her studies here, she received her Bachelor of Arts degree in Fine Arts Painting and Graphic Design, with a minor in Art History. Julia has since started her own business making art around New England, focusing on large scale murals. You can find her work installed at Bridgewater State University, Freeplay Arcade in both Worcester and Providence, and at Fusion Academy in Hingham. Upon graduation, Julia has been teaching and choreographing at Dance Express since 2017 for the recreational and competitive dancers where she will continue to inspire dancers in the way she was inspired by her teachers. Her most recent adventure has been renovating a 1970 Winnebago Indian that she plans to drive and explore as many national parks as she can. She hopes to motivate all of her students to engage in all forms of expression to help them discover their own passions and goals!
Kristin Urciuoli
Instructor
Kristin has been a faculty member at Dance Express since 2005, teaching ballet, jazz, tap, hip hop, and lyrical/contemporary. She was born and raised in Easton, MA where she began dancing at age 3. She was a student at Dance Express where she was a member of the Dance Team for many years. Kristin went on to attend Hofstra University in Hempstead, NY where she studied Dance and Psychology. Genres studied included modern, ballet, jazz, and hip hop. While attending Hofstra University she participated in Faculty performances with many of the Hofstra professors and guest choreographers. Kristin was also a member of Danceworks, a club and performance team, where she had the opportunity to perform at the homecoming football game each year as well as various shows throughout the year. Living in New York, Kristin was able to study at Broadway Dance Center with many well known performers and choreographers as well as perform in their showcases. Since graduating from College, Kristin has continued to study dance taking classes and workshops with various professional teachers/choreographers, such as, but not limited to, Mandy Moore, Mia Michaels, Rhee Gold, Travis Wall, and Joe Tremaine. Kristin takes every opportunity to continue her dance education and recently attended the Dance Life Teacher Conference in Arizona. In addition to dance, Kristin has her M.Ed. in Mental Health Counseling and School Adjustment Counseling. She currently works as a School Adjustment Counselor in the Easton Public Schools.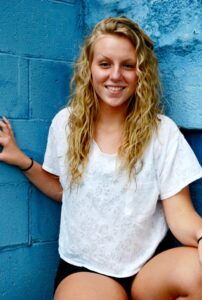 Mary Ahern
Instructor
Mary has been dancing since age five. She began her training at Dance Express Easton under the direction of Ann-Marie Basara. During her years at Dance Express, Mary studied ballet, jazz, tap, lyrical, hip hop and contemporary. After high school Mary attended Dean College to pursue her dance education. While there, she studied ballet, modern, tap and jazz. Mary went on to finish her college career at Westfield State University, where she became a member of the nationally ranked WSU competitive dance team. She traveled up and down the east coast performing and competing with the team. Mary has spent time dancing with Contemporarily Out Of Order under the direction of Wendy O'Byrne. In 2014, Mary became a member of IMPACT Dance Company, a Boston based company under the direction of Meghan McCaffrey. With IMPACT, Mary has trained extensively in contemporary dance and has performed at different venues around the Boston area. Mary is currently a dance teacher and choreographer at various studios across southeastern Massachusetts. She loves to create and share her passion with her students.
Eivar Martinez
Instructor
Eivar Martinez graduated from Youth Ballet of Venezuela and was offered a contract with the National Ballet of Caracas. Under the Artistic Director Vicente Nebrada, he quickly rose to the rank of principal dancer. He was featured in:  Nebrada's Coppelia, Nutcracker, Don Quixote, Swan Lake, Romeo and Juliet, Cinderella, Paquita, Diana and Actaeon, Le Corsaire, Balanchine's Tchaikovsky Pa De Deux, Nuestros valses, Batucada, La Luna, Pentimento, Fiebre, among others. He has toured Europe, the USA, China, and South America. As a Finalist competitor in the June 2000 New York International Ballet Competition, critics and audiences noted his technical virtuosity and athleticism.
Mr. Martinez danced for three seasons as a member of Tulsa Ballet in Oklahoma. He was featured in:  Romeo and Juliet, Nutcracker, Don Quixote, Sleeping Beauty, Lila York's Celts, Paul Taylor Company B, Amadeus Amodio Carmen, Balanchine's Who Cares?, as well as, many other contemporary works by Nacho Duato.
Eivar then joined Festival Ballet Providence as a Principal dancer during its 25th season. Rhode Island audiences enjoyed his technical brilliance and virtuosity in many roles, including:  Giselle, Don Quixote, Diana and Acteon, Le Corsaire, Nutcracker, Sleeping Beauty, Swan Lake, Cinderella, Anthony Tudor's Leaves Are Fading, Agnes De Mille's Rodeo, Spring Waters, Victor Plotnikov Carmen and Coma and many others.
Mr. Martinez then danced as a Principal dancer of Dance Alive National Ballet for its 2009/2010 season, where he performed such works as Dracula, Cavalier in Nutcracker, Black Swan, and other contemporary works. Eivar has appeared as a Guest Artist with Colorado Dance Theatre, Coastal Youth Ballet, State Ballet of RI, and Minnesota Ballet in their production of Sleeping Beauty. As Guest Principal Dancer for Kentucky Ballet Theatre, he performed Grand Pas Classique, Sugar Plum Grand Pas, among others. Here he was recognized by the Kentucky Council of the Arts for his performances.
Mr. Martinez has appeared as a Guest Artist, Master Instructor and Choreographer with numerous Ballet schools and Companies throughout the Country.
Currently, he has been working with competition schools in the New England area and coaching students in preparation for both the regional and finals of the Youth America Grand Prix. His students have later been recognized for their technique and performance, placing high among their peers.
Heather Slaney
Instructor
Heather Slaney has been dancing since the age of 3, starting at Miss Cindy's School of Dance where she also met Miss Ann-Marie. She continued at Miss Cindy's through her high school years and also joined the Rhode Island Ballet under Herci Marsden performing in Giselle and Coppelia. In college, she minored in dance and performed as Alice in Alice in Wonderland during her freshman year. She remained with the dance team for all four years of college and performed in instructor-choreographed as well as self-choreographed dance pieces. Out of college, she taught for Cindy for 15 years while also substituting at Dance Express. She has continued her own dance education by taking tap classes with Charles Holbrook from Dean College and ballet classes at the Foxboro Ballet Company. She has performed in the Waltz of the Flowers dance in the Nutcracker twice in the past few years. Heather has been a member of the GBDTA for over 20 years attending conventions yearly and participating in teacher classes. Heather is thrilled to join the DE family and continue her love and passion for dance with students. She lives in Mansfield with her husband, son, two daughters, and her dog Rocky while working full-time as an RN in the MICU at the VA Medical Center.